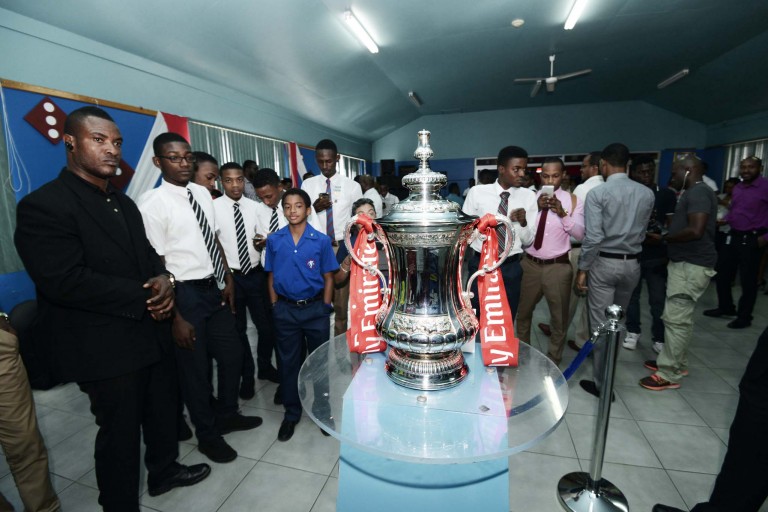 The excitement was high yesterday as several local footballers and fans got a chance to get a close-up view of the world famous FA Cup.
A partnership between telecommunications giants FLOW and FA Cup holders Manchester United has given Jamaicans the opportunity to see the trophy here for the first time.
"We are excited that Jamaicans can see the FA Cup for the first time," Stephen Miller, FLOW's promotions and events manager said, after the FA Cup arrived at the Norman Manley International Airport yesterday.
"Manchester United are holders of the trophy and based on our partnership with Man U, the trophy is here," he added.
Of Course Arsenal Jamaica was in the building as we are joint record holders with Man U for winning the trophy the most times we had to be there!